Album of the year. I don't care what you think. I speak of the new LP, 'Into The Killing Fields' by none other than metallic hardcore heavy weights, All Out War. A brilliant return to form, this LP sees the band as closest to the original line up that they've been since 'For Those Who Were Crucified'. So many good sounds going on here. Nothing really new for the band, they still rip hard on old Slayer and meld it with huge mosh bits, but they just seem to have written nine shit hot songs. The production is top notch too. Still on Victory Records though (gross). This is clear/smoke vinyl of 100 only.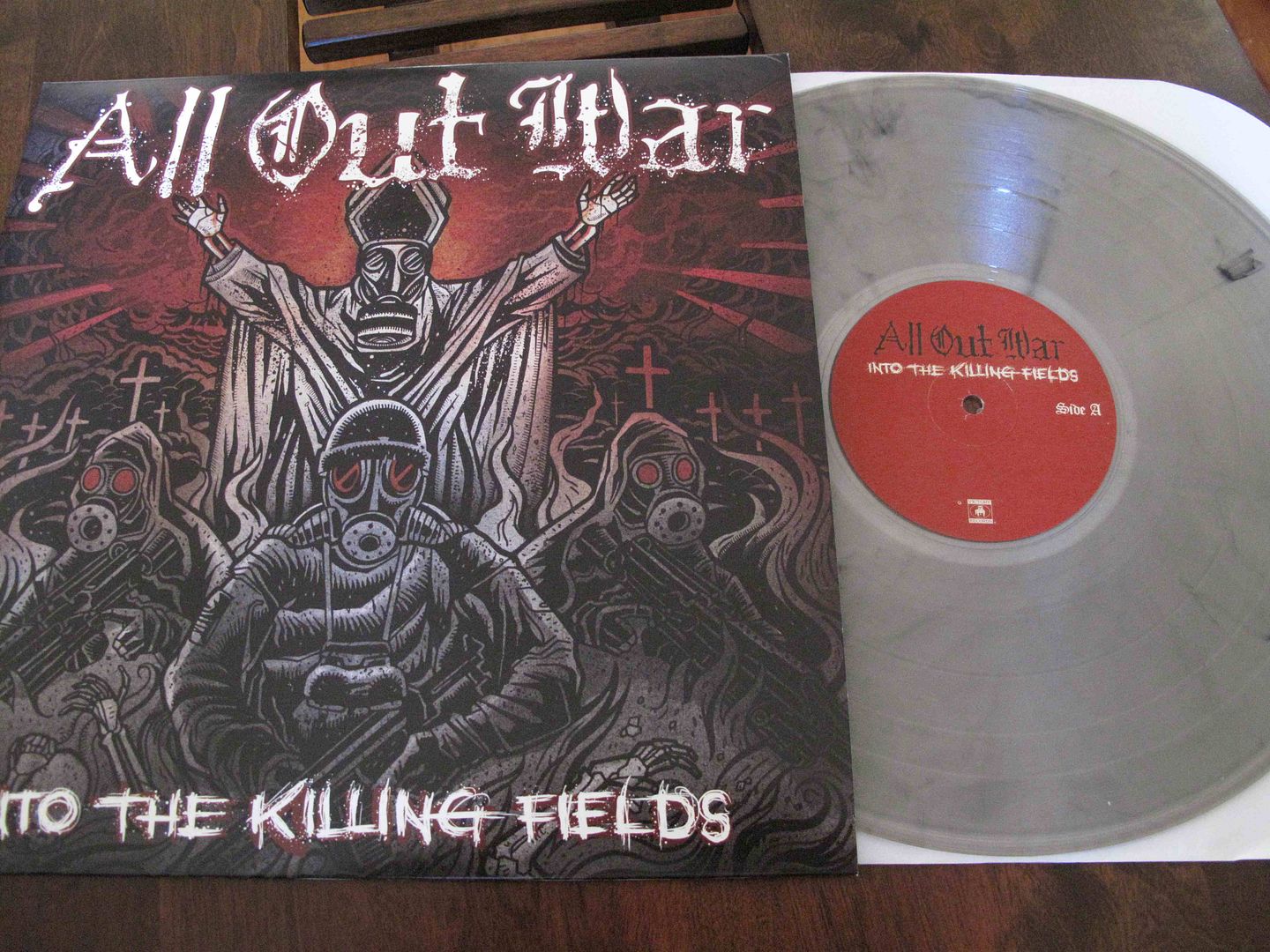 Hark back to the old days with the themes of the artwork? Obvious religious overtones, and the gas masks? Me thinks so.
Back cover and insert. Actually really keen on the artwork. I don't think the band have ever really put a foot wrong in this department to be honest though.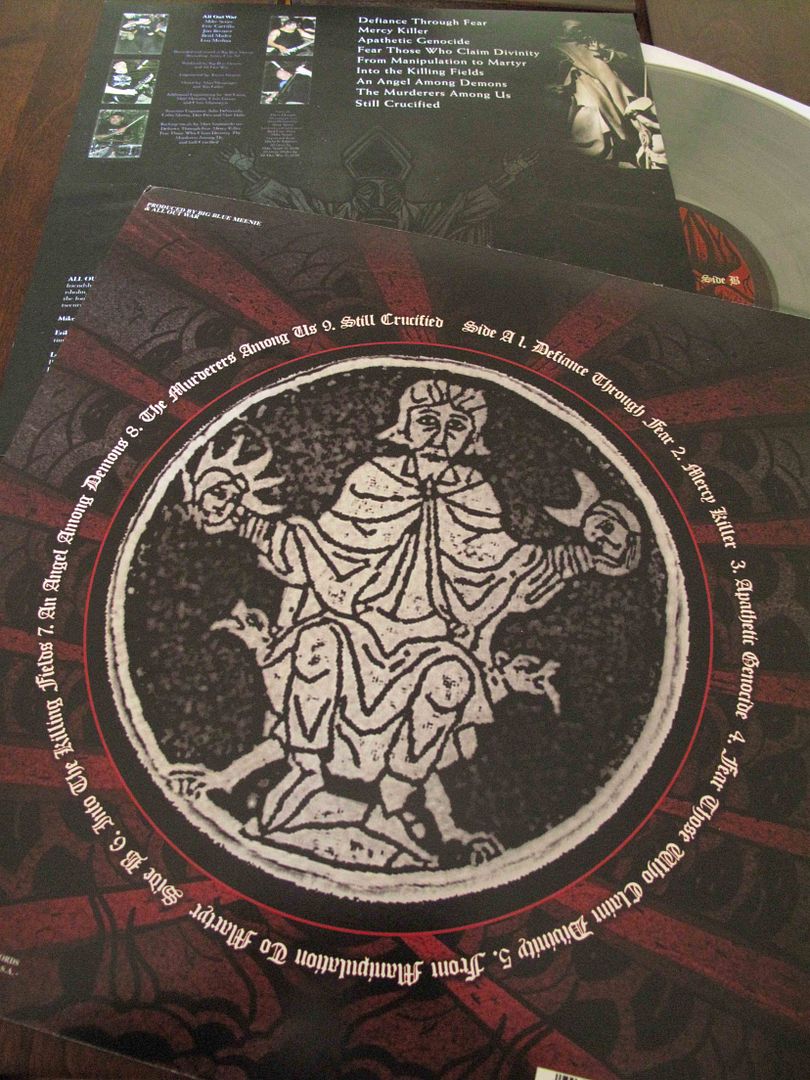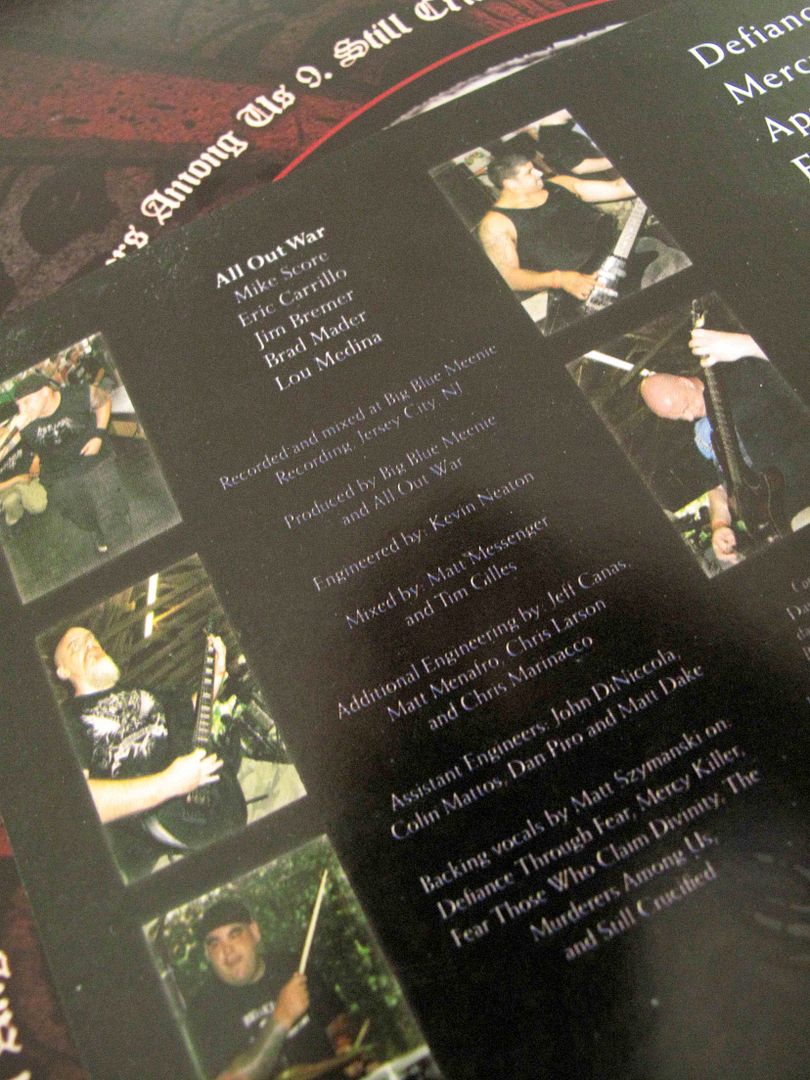 It's going to be hard to top this for album of 2010. Totally taken by surprise by this release.
Mosh your family, your friends, your world into oblivion.